Why people work in our profession
A school business professional (SBP) has a unique role that requires and develops a breadth of skills and experience. The nature of the role allows you to progress in specialist areas, transfer in from another sector and grow into the role within your current setting.
It is a hugely fulfilling role that offers a wide range of benefits and rewarding experiences. It gives you the chance to play a pivotal role within your school and make a tangible difference to the lives of staff and children.
The ISBL Workforce Survey 2020 evidenced some of the reasons why people work and have moved into the profession.
Here are six reasons to become a school business professional:
1. Support staff and children
As an SBP, you have an opportunity to influence the growth and development of the children within your school. You get the chance to do this in ways that support every aspect of school life, including the teaching in the classroom. The work that you do will improve your school through creating healthy budgets, staff development plans, fit-for-purpose buildings and infrastructure, procuring the best services and equipment, and communicating to parents and other key stakeholders clearly. Whether in a generalist of specialist role, you'll have the satisfaction of knowing you've helped a school to flourish and children to grow and develop.
2. Work anywhere (UK and abroad)
There number of schools in the UK, and the variety of settings means that SBPs can choose to work in any location in the UK. If you continue to develop yourself professionally and demonstrate your experience through qualifications, then you will find that there are opportunities for you to move, grow and gain new experiences.
There are even opportunities abroad through the many international schools. If you do work in an international school, we would encourage you to keep yourself up to date professionally with what is happening in the UK education system so that you can transition back to the UK in the future.
3. Progress your career
There are many different roles, job titles and responsibilities within the school business profession. The variety and diversity of roles within our profession enables SBPs to work in generalist as well as specialist roles. It also provides opportunities for career progression and lets SBPs experience different school settings and achieve their career ambitions.
4. Every day is different
Working in a school is an exciting, ever-changing experience. Every day is different, and you'll be kept on your toes meeting the different challenges and working to create new opportunities.
Here's a taste of what you might do on a daily basis:
Oversight of the school's management information systems to support school improvement, innovation and change
Research and respond to government legislation and guidance through development and implementation across the organisation including all areas of business operation, e.g. H&S, HR, finance
Budget forecasting and planning, including monitoring and communicating financial information for decision-making, e.g. reporting to governors/trustees
Management of school's contracts including reviewing and maintaining existing supplier relations and monitoring contract performance to the procurement of goods and services, ensuring value for money
Ensure that all facilities and services necessary for the school to function are maintained and improved to ensure learning excellence. This can be dealing with flooded toilets or a leaking roof through to bidding for a grant from the Condition Improvement Fund (CIF)
Be the first contact point for all personnel queries from absence cover through to contractual terms and pension costs, whilst also ensuring effective professional development is available within the budget parameters
Interact with stakeholders, including new and existing parents through to local businesses, who may wish to let your premises or offer sponsorship opportunities. You will often lead on the income generation opportunities for your school, including bidding for grants.
All in all, working as a school business professional, especially a generalist, will offer a varied role where no two working days or weeks will be same. If you are looking for variation and oversight of various operational tasks, then this could well be the role for you.
5. Be part of something (profession)
SBPs are part of a relatively new and evolving profession, which is achieving government recognition for the role it plays within our education system.
All SBPs work within the ISBL Professional Standards, which is the sector-endorsed framework for the profession.
Playing an active role within the profession brings with it opportunities to play a part in driving the profession forward, shaping the opportunities of tomorrow and raising the profile of the profession yet further.
One way to be active in the profession is to become a member of your professional body.
6. Gain invaluable experience
As an SBP working to the ISBL Professional Standards, you will gain knowledge, skills and experience in a wide variety of areas that will allow you to progress and develop. There are few roles that allow you to develop such a broad range of knowledge and skills in key areas such as finance, HR and procurement.
You will also develop a toolkit of complementary soft skills, such as clear communication, collaboration, negotiation and developing resilience.
By working in different school types and phases, you will develop a detailed understanding of the education system and experience the richness that comes with it.
Thinking about becoming a SBP or new to the role? You can read some advice from experienced SBPs here.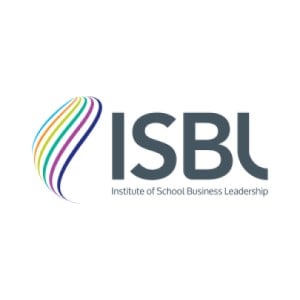 ISBL Team
ISBL is uniquely dedicated to supporting every version of the school business profession operating across our school system