What is professional development?
The aim of personal and professional development is to help you manage your own learning and growth throughout your career.
Professional development can:
increase your confidence and credibility
increase efficiency
develop your ability to influence and lead
enable networking
keep your knowledge and skills current
help you to achieve career goals
enable you to become a better employee.
Professional development is something to be valued, cherished and actively pursued. It is proven to enable career development and progression, allowing you to excel and shine within your current role and as you progress.
What is CPD?
Continuing Professional Development (CPD) is a process of building, maintaining and enhancing your knowledge and skills.
CPD helps you plan your development, review what you have learnt and evaluate the effectiveness of your activity.
Your commitment to CPD is important as the activities you choose will help to underpin your validity and competence as a school business professional.
The Chartered Institute of Personnel and Development (CIPD) describes professional development in this way:
"Continuing Professional Development (CPD) is a combination of approaches, ideas and techniques that will help you manage your own learning and growth. The focus of CPD is firmly on results – the benefits that professional development can bring you in the real world. Perhaps the most important message is that one size doesn't fit all. Wherever you are in your career now and whatever you want to achieve, your CPD should be exactly that: yours."
What does CPD look like?
CPD is not always formal and linear; activities can range from formal educational activities such as instructor-led training courses, workshops or seminars to more informal approaches such as work-based learning or mentoring. CPD can also include self-directed study such as e-learning courses and structured reading. It's a record of what you experience, learn and then apply.
What are the benefits of CPD?
CPD helps ensure you have the knowledge and skills necessary to succeed as a school business professional and benefit the school you work in. It helps you to:
build professional confidence and, in turn, the reputation of the school business profession
adapt positively to change by continuously updating skills
support any career goals by focusing on relevant training and development
be more productive and efficient by reflecting on your learning and highlighting gaps in your knowledge and experience and planning action accordingly.
The CPD cycle
Any school business professional must take ownership of their career and development.
The Continuous Professional Development Cycle shows that professional development is, like much other learning, best thought of as a circular series of activities. The process moves from identifying your development needs through planning and then carrying out your learning activities, to reflecting on your learning and then applying it and sharing it with others.
It can also be as simple as asking yourself these three questions:
Where am I now?
Where do I want to be?
How am I going to get there?
Professional development is something that can, and invariably does, happen in a variety of ways. Professional development isn't always a linear activity; in fact, almost 80% of your development will be completed in the workplace by undertaking activities that might include special projects, secondments or activities that are new to you.
Our CPD policy
We require our members to take responsibility for their own professional development.
Underpinned by the Professional Standards, CPD is an integral component of your professional journey.
CPD is personal to you and your own development needs, and therefore any activities must be owned and managed by you. We ask you to ensure that any activities you undertake are:
relevant to you and your career
able to support the development of your knowledge and expertise
planned, executed, recorded and evaluated to demonstrate the impact on you and your role
varied – this is because we recognise that our members will have differing access to resources and activities that support their own professional journey.
For further information, please read our CPD Policy.
Getting buy-in
Want to grow professionally but know that it can be difficult to get funding in education? These tips may help you gain buy-in from your head teacher or manager.
Step into your line manager's shoes
First of all, realise that your line manager/head teacher comes at this from a different vantage point than you do. In addition to the obvious potential barrier – cost – he or she also has to think about your workload while you're away. As an SBP, you are often in a position where you know the potential financial constraints and wider CPD investment that your line manager will need to consider. Take this into account when you are making your case and consider the long-term impact and demonstrate it is an investment and not a cost. Although it's not up to you personally to resolve these issues, it helps to understand where your manager is coming from before you make your pitch, so you can tailor your "ask" accordingly.
Do your homework
Before you set up a meeting with your line manager, get your all your ducks in a row. If you're well-prepared, it shows that you're serious about the request. Estimate the costs of the training, associated travel expenses and any other tangible costs. If appropriate, you may want to create a plan that shows how your workload will be covered in your absence. It may also be worth speaking to other colleagues who have undertaken the programme to understand how they got buy-in and to understand the immediate and halo benefits that the development provided to both them and their school.
How to "make the ask"
When you meet with your line manager, share your plan and ask for input. In that regard, you should be prepared to answer questions such as:
What skills gap are you trying to close (or what skill do you want to build) by completing the training, qualification or programme? [You can demonstrate the need and opportunity through your self-assessment against the Professional Standards.]
What's your accountability plan? What will you do to demonstrate that the educational experience was worth your time (and your school's money)?
Also be ready to discuss:
specific ways your line manager can help you make the most of the learning experience
the ways in which you can mentor other staff about what you learned, if applicable.
Demonstrate the business benefits
The most important part of your plan is to demonstrate the business benefits to your school or trust.
For example, if you are looking at a 12-month accredited programme of study focused on a particular ISBL professional discipline such as finance, HR or procurement, then can you show how the reliance on existing contracted services or ad hoc paid-for advice can be reduced on an annual basis post your course completion?
Take ownership of your professional development
It's a mistake to view professional development as an activity that's orchestrated entirely by your line manager.
Professional development opportunities are within your reach. With a bit of legwork, thought and planning, you can feel confident in presenting a plan to your head teacher or manager. And, even if the answer is "no," the exercise wasn't a waste of time. Even if you don't get what you asked for, start thinking about ways you can reshape your request in the future; it's good practice for pitching ideas in any part of your life—work, home, school or the community at large.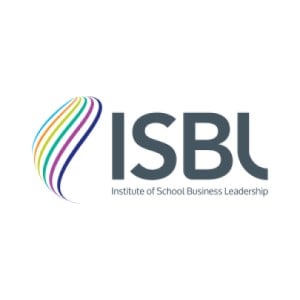 ISBL Team
ISBL is uniquely dedicated to supporting every version of the school business profession operating across our school system