Routes into the profession
The school business profession is an exciting and diverse one, with a variety of routes into the profession.
Qualifications
Qualifications allow you to increase your knowledge and skills in your chosen area of study. They enable you to demonstrate and provide assurance that you are qualified to carry out an SBP role.
There are two main types of qualifications that enable you to enter the school business profession: Core SBP qualifications and SBP apprenticeships.
There are also a range of Specialist Qualifications and training in specific areas to support you to progress and develop.
Succession planning / career development
One way to enter the profession is to develop your career and progress to a different role. This can happen in two main ways:
Succession planning – all SBPs should have a succession plan in place. Not only does this help mitigate the business risk, but it also helps generate a pipeline of new entrants to the profession. SBPs should actively look to identify talent within their school and develop their teams. Many SBPs have progressed from finance / administration roles within support teams to more senior roles, e.g. School Business Manager, Finance Director, Director of Support Services.
Career development – if you currently work in a school and would like to progress to an SBP, then speak to your line manager about taking a core qualification or apprenticeship. You can arrange to work-shadow a colleague (in your school and/or another local school) to find out more about the role. We encourage you to undertake a self-assessment against ISBL Professional Standards to discover what knowledge and skills you need to acquire and in which disciplines.
Career transition
Many SBPs have successfully transitioned into the education sector from having previously worked in other sectors. People who transition into the school business profession usually possess the type of relevant experience and transferable skill sets that provide a stepping stone to move into an SBP role, e.g. finance, HR, business administration.
Many people who transition into the profession often complete an SBP qualification to help contextualise their knowledge for use within the education sector. They may complete a full qualification or take relevant modules.
If you are thinking of transitioning into the profession, we encourage you to assess yourself against ISBL Professional Standards to discover where your prior experience and skills map to those needed by SBPs. Doing so will highlight your areas of development to support a successful transition into the profession.
Networking and local groups
The school business profession is an incredibly supportive and friendly one. Peer support and networking play a huge part in an SBP's development and progression. Networking helps you keep up to date with the latest news, developments and policies. Sharing experiences can help you to discover different ways of working and learn lessons from others. Discovering how different schools are structured and operate can open up opportunities to progress and develop.
Thinking about becoming a SBP or new to the role? You can read some advice from experienced SBPs here.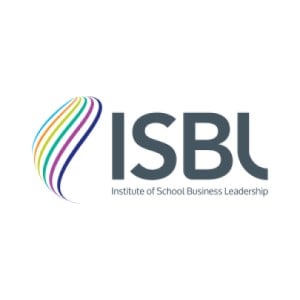 ISBL Team
ISBL is uniquely dedicated to supporting every version of the school business profession operating across our school system