Role of a school business professional
School business professionals (SBPs) play a pivotal role within the education sector to ensure that our schools run effectively and efficiently so that they are able to deliver a world-class education for all children.
A professional framework
All SBPs work within the ISBL Professional Standards, which is the sector-endorsed framework for our profession. It maps out the six main disciplines that an SBP role covers – these are Leading Support Services, Finance, Human Resources, Procurement, Infrastructure and Marketing.
Depending on the role, an SBP can expect to work across all these disciplines in a more generalist role or to work within only one of the disciplines in a specialist role.
The Professional Standards map out the knowledge, skills and responsibilities across four tiers for each discipline, from entry level through to those operating as senior/executive leaders.
The Professional Standards also include the behaviours, values and ethics that all SBPs are expected to demonstrate and apply within their roles.
Different roles and opportunities
There are many different roles, job titles and responsibilities within the school business profession. These reflect the individual school setting of the role and the wider skills of the SLT and allow SBP roles to be found at various levels within a school setting.
The variety and diversity of roles within our profession enables SBPs to work in generalist as well as specialist roles. It also provides opportunities for career progression and allows SBPs to experience different school settings and to work anywhere within the UK and abroad.
Job titles include School Business Manager, Director of Support Services, Bursar, Finance Officer, Chief Finance Officer and Chief Operating Officer.
ISBL has developed sample job descriptions for the SBM, CFO and COO roles.
Variety of school types and settings
Within our school system, there is a huge variety of school types and phases. From small rural schools to large inner-city schools, wherever there is a school, the opportunity exists for an SBP role. In smaller or more rural schools, the SBP provision may be across a group of schools known as a cluster SBP.
Examples of school types include local authority maintained schools, independent schools, free schools, special schools, PRUs, single-academy trusts and multi-academy trusts.
Example of school phases include Early Years, Infant, Primary, Middle, Secondary, and All-through schools.
This broad range of schools allows SBPs to work in different schools, gaining valuable experience and development whilst still working within the profession.
Thinking about becoming a SBP or new to the role? You can read some advice from experienced SBPs here.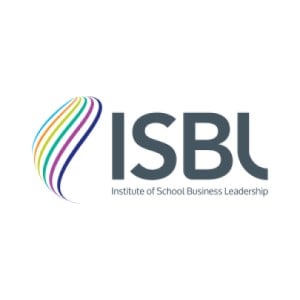 ISBL Team
ISBL is uniquely dedicated to supporting every version of the school business profession operating across our school system