Progressing in your role
Undertake a self-assessment against the professional standards
Whether you are at the start of your career as a school business professional or an experienced practitioner, the key starting point is understanding where you are at the moment. Without reflecting on where you are in your career and how you have got to this point, it is difficult to take informed steps forwards.
"Self-awareness gives you the capacity to learn from your mistakes as well as your successes. It enables you to keep growing."
Lawrence Bossidy (Author and former businessman/CEO)
Vital to understanding where you're at the moment, is to understand where you are on the professional framework for school business professionals. To do this, you need to assess yourself against the ISBL Professional Standards. Doing this will provide you with confirmation of the strengths you have developed so far, identify areas for development and provide you with the level you are currently working at.
So, whether you are a new SBP or an experienced SBP, self-assessment against the Professional Standards will provide you with crucial evidence to enable you to plan your next career steps. It will also help you make the business case to your line manager for their investment in your CPD.
Create your own career development journey
There are many different roles, job titles and responsibilities within the school business profession. The variety and diversity of roles within our profession enables SBPs to work in generalist as well as specialist roles. It also provides opportunities for career progression and allows SBPs to experience different school settings and to work anywhere within the UK and abroad.
When planning your career development, it is important to consider a variety of questions, including:
What roles do your current experience and strengths make you suitable for?
What are your ambitions? Do you have a long-term goal or are you simply looking for the next step?
What skills, experience and knowledge do you need to enable you to move forward?
What other factors are important to you (e.g. work–life balance, personal values, commuting distance)?
It can be beneficial to research the different roles and list what is required for each. You can do this through talking to other local colleagues and looking at jobs being advertised both locally and nationally. Doing this will help you work out how to get there.
Having identified your career goals and the areas of development required, you'll need to work out how you're going to achieve them.
Qualifications and training
Qualifications and training are a proven way of progressing in your career as they help to demonstrate to an employer that you are qualified for the role.
Qualifications allow you to increase your knowledge and skills in your chosen area of study. They enable you to demonstrate and provide assurance that you are qualified to carry out an SBP role.
There are two main types of qualifications that enable you to enter the school business profession: Core SBP Qualifications and Apprenticeships.
There are also a range of Specialist Qualifications and training courses in specific areas to support you to progress and develop.
You can read more about these in our Professional Development Guide.
Get your experience recognised
The ISBL Workforce Survey 2020 showed that many people in our profession have been in their current role for 10+ years. If this is you, then during this time, you will have:
built up a wealth of knowledge and experience
taken on additional responsibilities
possibly progressed to a more senior role within the same school context
grown and developed as an individual and SBP.
All of this is extremely valuable but can be difficult to demonstrate in an initial application for a new role.
You can get this knowledge and experience formally recognised to assist you to move forward with your career. One way to do this is to complete the Certificate in Strategic Educational Leadership with the University of Chester. This short, online level 7 module (master's level) allows you to draw on your knowledge and career experience so that you can demonstrate you are working at a higher level. The module also enables you to apply for ISBL Fellowship, the highest tier of membership, and is another way of demonstrating that you are a highly experienced professional. It also provides the opportunity to work towards a postgraduate certificate or full master's, which can be undertaken at your own pace.
Build your network
A professional network can support your career development and help you in your current role. It's a great way to get a deeper understanding of the different school types and phases as well as the education sector as a whole.
Making professional contacts not only benefits you in your current role, it can help you when you're next on the lookout to make a career move. Having contacts in the right places will ensure you have a heads-up about the latest job openings, and a well-placed word could help to secure that interview.
Networking can sometimes be time-consuming, occasionally awkward and, depending on your personality, incredibly draining. However, there's no denying the power a strong professional network can have over your career success. When it's done well, networking can not only help you land a job faster, but it can help to give you a competitive edge throughout every stage of your career.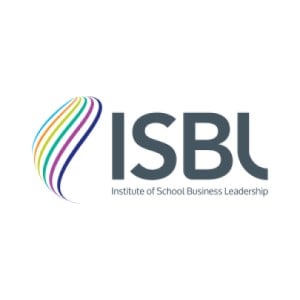 ISBL Team
ISBL is uniquely dedicated to supporting every version of the school business profession operating across our school system