The Institute of School Business Leadership (ISBL) is today publishing important research into diversity within the school business profession.
This study, 'Exploring Ethnicity: School Business Leadership in England', led by Dr Fiona Creaby and commissioned by the Institute, is in response to findings from the ISBL Workforce Survey undertaken in 2019. The findings revealed the disappointing statistic that only 3% of SBPs surveyed self-declared as being part of BAME community.
The research provides an initial exploration of ethnic diversity (within the SBP community) via a small-scale investigation. The study uses key findings from interviews with SBPs and other leaders from the BAME community in order to gain a deeper understanding of personal career experiences and access to opportunity as well as valuable insights into life as a practitioner with BAME origins.
ISBL hopes that this research will serve as a catalyst for future important conversations about equality and diversity within the school business profession and indeed the wider education sector. ISBL will continue to collaborate with a range of key education stakeholders to ensure ongoing dialogue leads to decisive action and positive change.
Stephen Morales, Chief Executive at ISBL, reinforced this, stating on the release of the research, "This is the start of a much-needed conversation. It's so important we speak up on issues related to diversity and inclusion, and we must ensure we afford people from all backgrounds the same opportunity and access. We are facilitating an important ongoing dialogue with practitioners, sector leaders, education organisations and the DfE; we need to seize this moment and encourage a more regular and honest exchange of perspectives."
The full research findings and report are available to download here.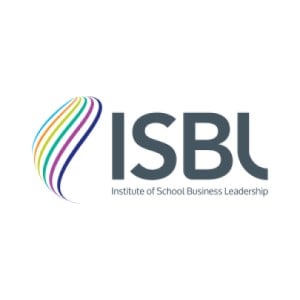 ISBL Team
ISBL is uniquely dedicated to supporting every version of the school business profession operating across our school system