Register for a full copy of the report, click here.
At the end of 2015, NASBM (now ISBL) commissioned a deep dive research project into operational efficiency in schools. The research was co-funded by Optimus Education (an ISBL Approved Partner) and was undertaken by OEE Consulting, who are experienced 'Lean' consultants.
The report, Guidance for Improving School Financial Outcomes, found that even small administrative changes – such as using existing resources more prudently and implementing better time management and staff training – could result in savings of up to 20% on administration costs.
Launching the report, ISBL Chief Executive Stephen Morales said:
"This represents a real opportunity for school business leaders to look at new and innovative ways to make the most of their resources and target funding to the front line. The analysis we commissioned shows that by making modest changes to legacy processes and practice, schools can make significant savings.
"Despite a real-terms reduction in education funding and a bulge in the student population, schools are still required to demonstrate ongoing improvements in pupil attainment. School leaders are facing some really tough operational challenges. However, through careful planning, appropriate processes and well-executed strategies, this paper demonstrates how you can get the balance between efficiency and effectiveness right.
"By making subtle changes, important savings are within the reach of most schools."
The report is available for ISBL members to access via the members' library.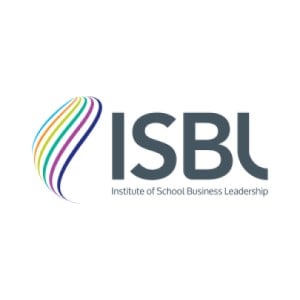 ISBL Team
ISBL is uniquely dedicated to supporting every version of the school business profession operating across our school system