An introduction to our contributors
Bishop Fleming LLP, Accountants and business advisors
At Bishop Fleming we are passionate about the education sector, auditing more academies than any other firm in the UK. It is this experience, from a team of over 120 specialist auditors, that has enabled us to support the sector during the pandemic by keeping clients abreast of the ever-changing guidance. Our Education Knowledge Hub includes all our latest technical insights, and our dedicated Bishop Fleming - YouTube channel, features technical training webinars, conversations with clients, and collaborations with legal advisors and software providers over the last few months.
Guiding our clients through governance issues, tackling the exceptional costs claim qualification criteria, and helping them navigate the publication of a second Academy Accounts Direction are just some of the many ways we have assisted our clients in 2020. Remote auditing has provided many challenges, but we've been well placed to guide our clients with technical accounting and support for the year-end process.
We are committed to supporting the sector so will continue to provide technical guidance and will share this content with ISBL to ensure that our expertise can reach as many academies as possible. We continue to publish a monthly Academy update; Subscribe here to receive your own copy of this bulletin. www.bishopfleming.co.uk
Bishop Fleming insights
Academy Update – November 2021
Cooper Parry, specialist academies and schools auditors, accountants and advisors
At Cooper Parry we fly in the face of convention. We look to 'Disrupt, Lead and Make Life Count'. We build relationships with our clients that break the mould. And we're never afraid to give our opinion. Why? Because that's how we'll help you to flourish financially, and free up your time.
Our culture is who we are it shapes our strategy, not the other way round. We're passionate about working with like-minded organisations. Those who see the world the way we do. At our core you'll find our values. They're the behaviours we look for in all that we do. And they shape how we interact with each other, and our clients.
Our dedicated not-for-profit team has a huge amount of experience working with and advising academies, independent schools, FE Colleges and other not-for-profit organisations. Everything we do is aimed at helping our clients, and they have complete peace of mind that whatever their challenges are, we have the expertise in house, or via our local connections to help them.
Our services including external audit, regularity assurance, internal audit and assurance, TPS assurance, annual accounts preparation, business and accounting support, due diligence, governance advice and training, MAT growth and strategic development advice, and tax / VAT advice.
Find out more about us here.
Hillier Hopkins
At its best the role of Auditor and Accountant to an Academy Trust is the role of the trusted advisor. Independent enough to be able to provide an opinion on the financial statements but knowledgeable enough about the individual circumstances of the Academy to support and guide the Finance and Leadership team when difficult situations arise. The Covid 19 pandemic has put the spotlight on advisors and how they can work with Academy Trusts to provide solutions in rapidly changing circumstances.
Solutions can vary from the routine, such as furlough advice and its applicability to different types of staff, to the challenges of organising compliant tendering processes when lockdowns preclude the usual contact with suppliers. The ever present challenge of compliant governance procedures and internal audit function, limited through video conferencing, and the general applicability of rules from the ESFA Financial Handbook provide a constant source of queries to answer.
And of course, ultimately the life of the school continues with plans for the future, and the need for strong financial advice to ensure that value for money is achieved and ESFA mandated objectives are met. A balancing act, for sure, but one which the right advisor will relish and be able to provide the support that rarely exists full time within an Academy Trust.
Find out more about us here.
Kreston Reeves LLP, Chartered Accountants and financial advisors
Kreston Reeves is the largest independent firm of accountants in London and the South East. Our collaborative approach of working with clients and academy schools ensures that we help support schools rather than criticise. Many of our staff also act as governors and trustees in their personal time. This ensures that all aspects arising from operating as an academy are communicated with excellent support. We contribute to the Kreston Academies Benchmark report each year and are also members of the ESFA's auditor forum and have representation on the ESFA finance and assurance steering group. We now aim to support academy schools further by contributing to this hub of fantastic resource.
The pandemic has brought many stresses and strains to schools, not just from a financial perspective but from a wellbeing one too. Our support has remained constant throughout, providing a COVID-19 hub full of useful information. In addition, we have helped to support and advise schools and exam invigilators with regards to eligibility when the furlough scheme was first introduced. We successfully made a client aware they could claim redundancy costs from the ESFA for employee's pre-academy service period. We have also raised queries with the ESFA in respect of school's reporting requirements around Pupil Premium for 19/20.
We very much see the education sector as one for everyone and therefore aim to support and guide wherever possible. Please see below the latest advice and guidance that we have produced:
Rishi Sunak's latest budget announcement did little for the education sector and many where wondering "did I miss something?". Sadly they weren't. The focus was more on the business sector and enabling them to re-open and the best way to achieve that was the schools re-opening at the start of March.
Phil Reynolds from Kreston Reeves looks at the impact Budget 2021 had upon the sector and highlights that the sector still needs help if it is to be expected that the sector supports the UK's economy.
Boris Johnson, 1 January 2020: "This is going to be a fantastic year for Britain". Instead, we had the ultimate "annus horribilis". The year where the words and phrases "unprecedented", "uncertainty" and "you're on mute" became part of our everyday language.
For the education sector it was quite amazing. At the start of the year there was more concern over what Brexit might mean and whether we would get a deal or not but instead we had schools closing, remote learning, high numbers of staff and pupil absence, exams cancelled, remote governance meetings, I could go on.
Phil Reynolds from Kreston Reeves looks back at 2020 and attempts to look ahead to a more positive outlook in 2021.
Environmental reporting for academies
New environmental reporting regulations have come into force. These apply to financial years commencing on or after 1 April 2019, therefore they will apply to academy trusts for the year ended 31 August 2020 for the first time and beyond.
The regulations require large companies which consume more than 40,000kWh of energy in a reporting period to include certain information about energy efficiency measures. Large companies are defined by sections 465-466 of the Companies Act 2006 as companies which meet 2 out of the following 3 criteria:
Gross income of £36million or more;
Balance sheet assets of £18million or more; and
250 employees or more
This will encompass academy trusts and therefore become another key reporting requirement for those deemed 'large'.
Find out more about us here.
Key Changes to the Academies Financial Handbook 2021
The ESFA has now published the Academy Trust Handbook 2021 (also known as the Academies Financial Handbook) which comes into effect from 1 September 2021.
Phil Reynolds from Kreston Reeves looks at the key changes to the handbook and the impact these will have on academy trusts.
MHA MacIntyre Hudson
MHA is an association of progressive and respected accountancy and business advisory firms with members across England, Scotland and Wales. Our member firms provide both national expertise and local insight to their clients. MHA members assist clients with their needs wherever they are in the UK, as well as globally through our membership of Baker Tilly International, which has a network of trusted advisors covering 145 territories worldwide.

MHA allows clients to benefit from our in depth sector knowledge, which adds value to the specialist services that we can provide in accountancy, audit, tax, regulatory and expert business advice. Education is a key sector for MHA.
For more information about the support we offer the education sector, click here.
MHA MacIntyre Hudson resources
MHA Academy Advisor Spring Summer 2021
SAAF Education: The education finance experts
SAAF Education works with over 400 schools and academies to provide tailored support within each of our services areas – Finance, Payroll and Supply & Recruitment. We identify challenges and shortfalls and offer solutions and expert guidance to help you every step of the way.

We're proud to be a customer-focused organisation, that puts people at the heart of what we do. Our success is defined through our client's success.

Our definitive aim is to save you time and money – and equip you with the right tools, resources and support that you need, so you can focus on educational excellence.

Services include:
Comprehensive Finance Consultancy
Education Payroll Services
Support & Training for all Education Finance Software
Internal Audits & Health Checks
Supply & Recruitment
MAT Set-up and Expansion
Asset Management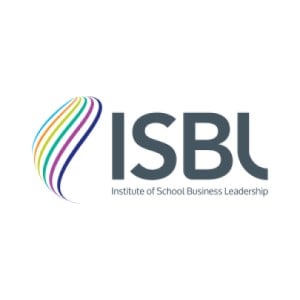 ISBL Team
ISBL is uniquely dedicated to supporting every version of the school business profession operating across our school system